"We all have baggage, mine just has a 'Honk if you love Jesus' bumper sticker on it."
In this one-man living room show, Tim Bratton finds hilarity and heartache as he unpacks his upbringing in evangelical pop culture, examining its folly and redeeming its faith. Experience an insider's quest to unravel his own existential crisis by deconstructing the culture he grew up in, with both satire and love.
Part confession, part history lesson, part multimedia extravaganza, discover this surprisingly poignant coming of age story from a subculture that's so little understood even as it impacts global politics and the perspectives of millions.
A Burnt Thicket Theatre world premiere production
Directed by Stephen Waldschmidt, with dramaturgy by Johnna Wright.
Once again we're redefining Home Theatre, in the tradition of Twinkle. So clear away a corner of your living room, invite some friends over and dust off your cassette deck.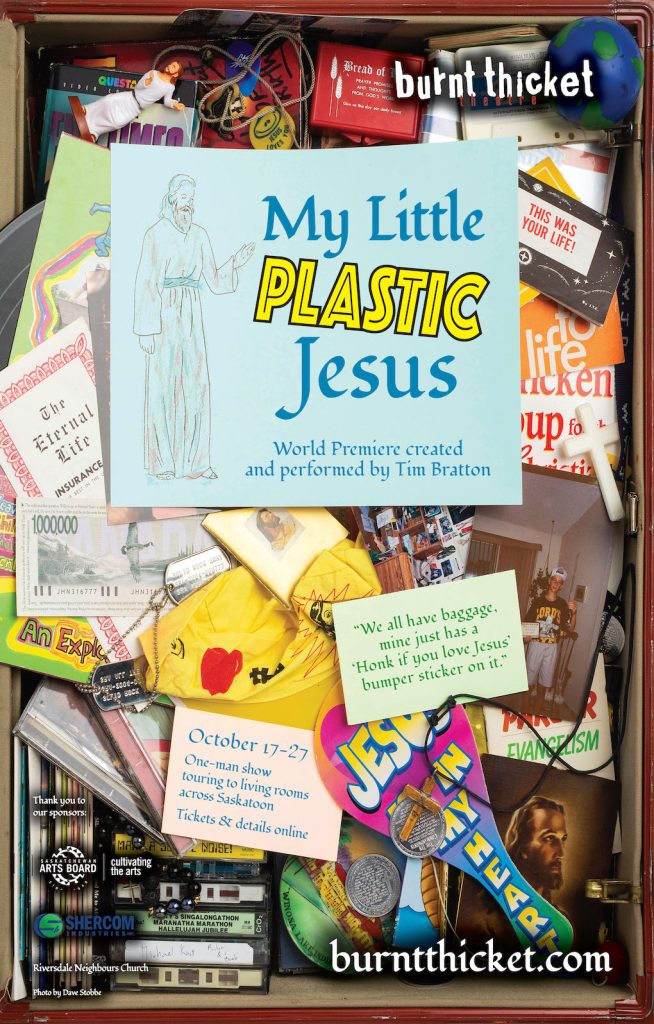 Coming October 17-27, 2019 to living rooms across Saskatoon
Tickets and venue locations available September 1.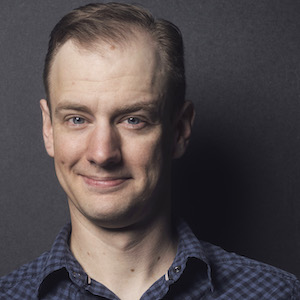 Tim Bratton
Tim is an actor, playwright, sound designer, care-worker, musician, vinyl record collector and all around dilettante. With a broad range of training and experience in both theatre and theology, Tim is committed to helping people tell the stories that help us make sense of life. Acting credits include BOEING, BOEING, PRIDE AND PREJUDICE and 'ART' (Persephone Theatre); GODSPELL (Pacific Theatre); WOLF AT THE DOOR (Otherwise Productions); WE ARE THE BODY (Burnt Thicket Theatre), and a self-produced Fringe Festival tour of the solo performance piece TOP TEN THOUSAND OF ALL TIME. Next, Tim will perform the role of Guildenstern in ROSENCRANTZ AND GUILDENSTERN ARE DEAD for Persephone Theatre.
Praise for Tim Bratton's acting:
"The showstopper [in Persephone Theatre's production of 'Art'] is a speech by Yvan recounting a tense conversation about wedding invitations between his wife and mother. It's torturously complex, wonderfully absurd and insanely long, but you understand all of it thanks to Tim Bratton's stellar enactment."
–Saskatoon StarPhoenix
Thank you to our Sponsors
Production Sponsor: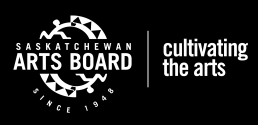 Saskatchewan Arts Board
Season Sponsor:
Shercom Industries, Saskatoon
Photography Sponsor:

Stobbe Photo, Saskatoon
Printing Sponsor:

Globe Printers, Saskatoon
Webhosting & IT Sponsor:

Prairie Fusion, Saskatoon