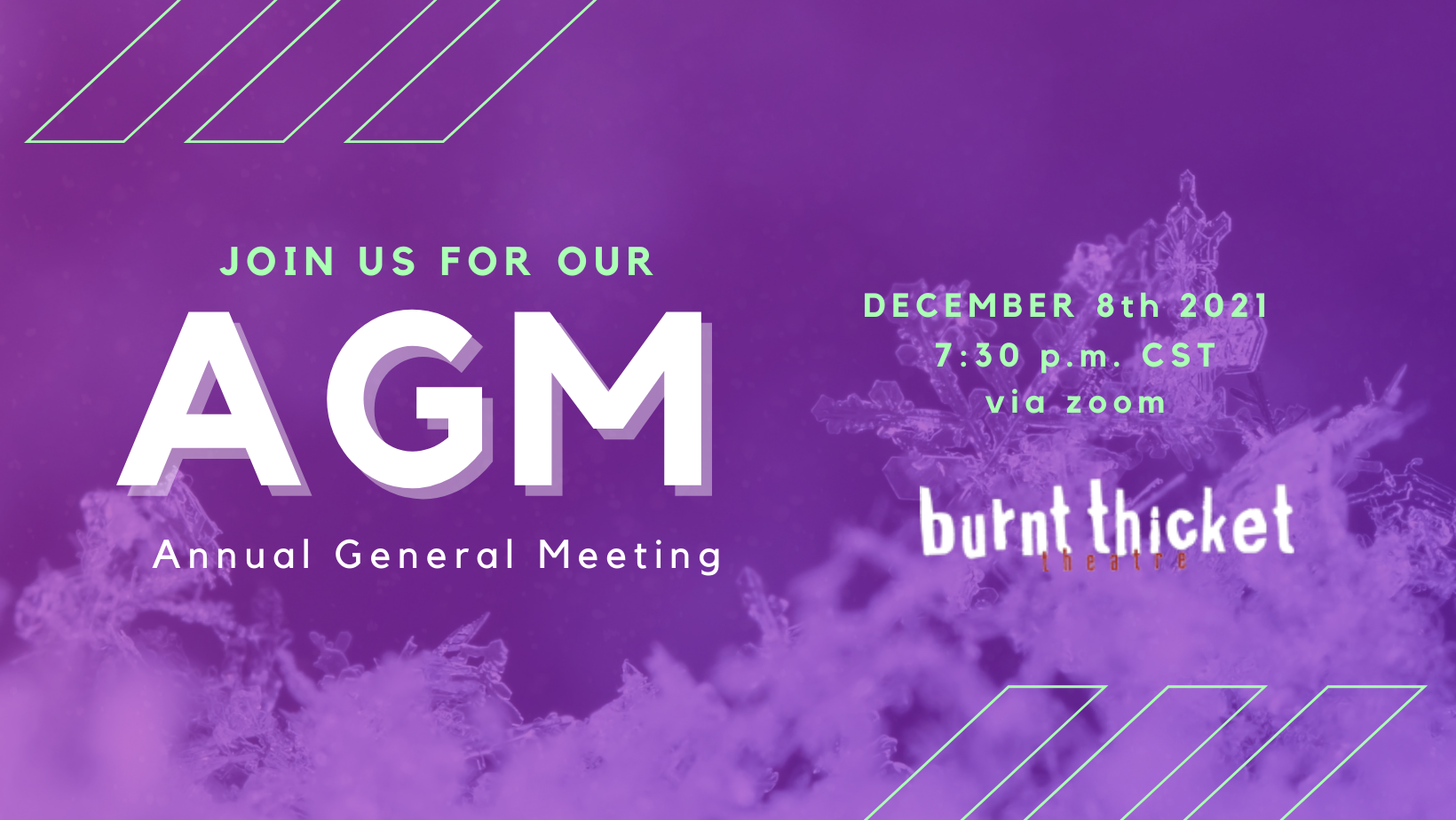 Join us for Burnt Thicket Theatre's January-June 2021 Annual General Meeting! 
When: Wednesday, December 8th, 2021, 7:30-8:00pm CST (an hour earlier Mountain Time)
Where: Zoom video conference – A Zoom link was emailed to all donors and subscribers. Email info@burntthicket.com if you'd like to join us.
Links to AGM documents:
Artistic Director and President's Annual Reports
January-June 2021 Financial Statements*
*Please note that this is the first set of financial statements since changing the fiscal year-end from December 31 to June 30. As such, these reports reflect a shortened 6-month period, from January 1, 2021 to June 30, 2021, when compared to the previous year's 12-month period.