Audience Reviews:
"Just listened to The Kindling Box, and I was very impressed. The script, acting and sound quality were all first rate. Bravo!" –David E.
"Really enjoyed listening to the play last night – just terrific work!" –Kathy A.
"Thank you for a very enjoyable half hour! Reminded us so much of listening to radio plays when we were young!" –Carolyn S.
In the News:
April 18 CBC Radio Saskatchewan Weekend interview with Krista Marushy & Stephen Waldschmidt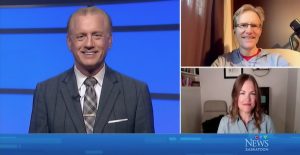 April 9 CTV News At Noon interview with Krista Marushy & Stephen Waldschmidt (interview starts at 8:01)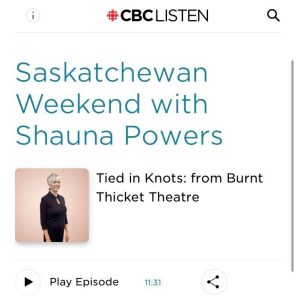 February 13 CBC Radio Saskatchewan Weekend interview with Jeany Van Meltebeke & Stephen Waldschmidt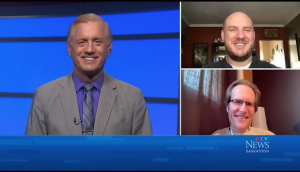 February 12 CTV News At Noon interview with Joshua Beaudry & Stephen Waldschmidt (interview starts at 14:18)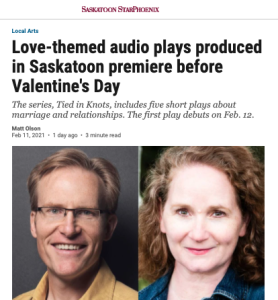 Saskatoon StarPhoenix interview with Jeany Van Meltebeke & Stephen Waldschmidt
Shaw Community Link interview
with Lancelot Knight & Stephen Waldschmidt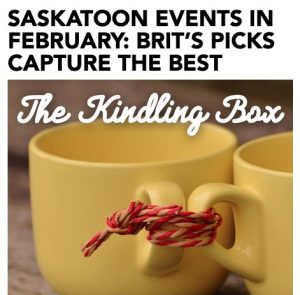 The Kindling Box selected by Brit's Picks & Toast Media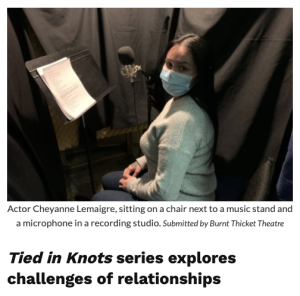 Interview in University of Regina's The Carillon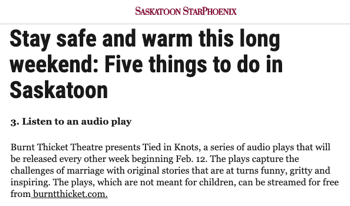 Tied In Knots recommended on StarPhoenix's Top 5 Things To Do This Long Weekend