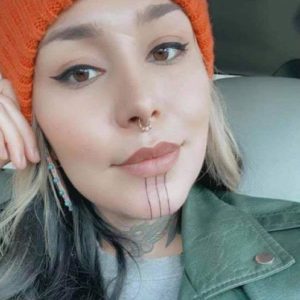 Cheyanne Lemaigre – Actor playing Tiona
Cheyanne is a Dene woman from the Clearwater River Dene Nation in Northern Saskatchewan. She is a mother, youth worker and artist.  Her education started at the University of Saskatchewan but after a brief position with FemNorthNet and Public Safety Canada, her passion for community development was ignited. She began working in program development and workshop facilitation in various communities in Alberta and Saskatchewan. She found her place at the Gordon Tootoosis Nikaniwin Theatre in Saskatoon and is currently the Circle of Voices Coordinator. She enjoys beading, writing, painting and spending time with her family and friends.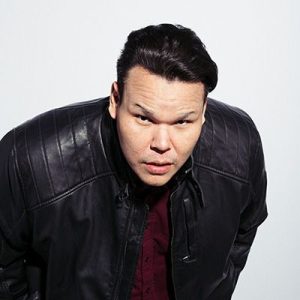 Lancelot Knight – Actor playing Marius
Lancelot Knight is a singer songwriter. He has toured in Germany, New Zealand and across North America. Spanning genres and all forms of artistry, He also plays guitar for his father's band Chester Knight and the Wind, and was nominated for a Juno through the guitar work created on Joey Stylez's album "The Blackstar". He also plays guitar on the upcoming Tomson Highway musical Lynx Lamour goes to Nashville! Lancelot recently co-created and composed the music for the play Reasonable Doubt.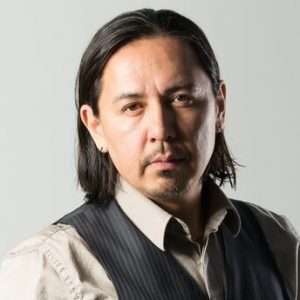 Curtis Peeteetuce – Playwright
Curtis Peeteetuce is an award-winning theatre artist from the Beardy's & Okemasis Cree Nation. Since 2001, he has had the honour of working with many talented people in theatre, radio drama, music and film. He is a storyteller, actor, writer, director, dancer, musician and the playwright for the popular rez Christmas story series and the recently published plays nicimos, kihew and Popcorn Elder (nominated for 2 Saskatchewan arts awards). Curtis has also served as an MC, cultural arts consultant and advocates for mental health and suicide awareness. He dedicates all his accomplishments to his son Mahihkan.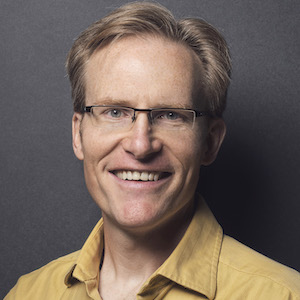 Stephen Waldschmidt – Director and Dramaturg
Stephen works as a director, designer, and actor based in Saskatoon. Directing credits with Burnt Thicket Theatre include MY LITTLE PLASTIC JESUS, EVERY BRILLIANT THING, WE ARE THE BODY, SHE HAS A NAME, and HOCKEY DAD: A PLAY IN 3 PERIODS (which he co-wrote with James Popoff). Acting credits include Persephone Theatre's THE RESISTABLE RISE OF ARTURO UI; Rosebud Theatre's QUEEN MILLI OF GALT, THE ROAD TO MECCA, TENT MEETING; Pacific Theatre's CHICKENS, THE CLEARING; and five summers playing the role of Jesus in THE CANADIAN BADLANDS PASSION PLAY. Stephen holds an interdisciplinary masters degree in fine arts and theology from Regent College and a BFA in drama from University of Calgary. He's immensely grateful for Kirsten's support, his best friend and spouse for 24+ years.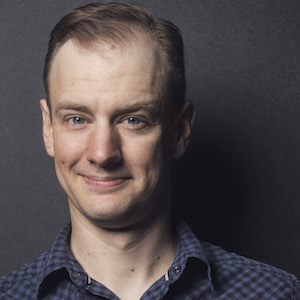 Tim Bratton – Recording Engineer, Sound Designer, Editor
Tim is an actor, playwright, sound designer, care-worker, musician, vinyl record collector and all around dilettante. With a broad range of training and experience in both theatre and theology, Tim is committed to helping people tell the stories that help us make sense of life. Acting credits include ROSENCRANTZ AND GUILDENSTERN ARE DEAD, BOEING, BOEING, PRIDE AND PREJUDICE and 'ART' (Persephone Theatre); GODSPELL (Pacific Theatre); WOLF AT THE DOOR (Otherwise Productions); WE ARE THE BODY (Burnt Thicket Theatre), and a self-produced Fringe Festival tour of the solo performance piece TOP TEN THOUSAND OF ALL TIME. Tim lives in Saskatoon with his lovely wife and fellow theologian, Amy, and their two very active sons.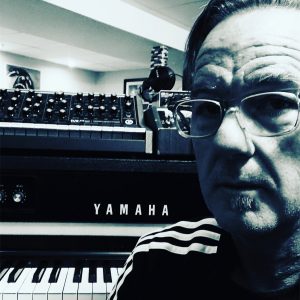 Darryl Dozlaw – Additional Sound Design
Darryl Dozlaw is a Saskatoon singer-songwriter/ multi-instrumentalist who seeks to be a meaningful part of as many good stories as he can. Doing music regularly as a member of a Saskatoon band called Oscar's Hollow, he also records either under his own name or as Bewildernest. He teaches school and is also an ordained Free Methodist minister, pastoring the Riversdale Neighbours church, so you can call him Reverend if you like. Find Darryl on Bandcamp here.