Note: this audio performance is adapted from Aaron Krogman's short film Like It Is.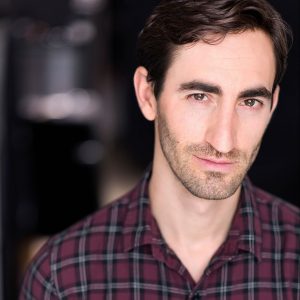 Giovanni Mocibob – Actor playing Matt
Gio is an actor based in Los Angeles, CA. Selected theatre credits: Mary's Wedding at Gateway Theatre, Almost Maine, The Whipping Man, Doubt, and My Name Is Asher Lev at Pacific Theatre, Over the River and Through the Woods, and Amadeus, at Chemainus Theatre, Fiddler on the Roof, and Confessions of a Paperboy at Rosebud Theatre. Selected Film/TV credits: Life XP, My True Story, Supernatural, All of My Heart 3, Intruders, Aftermath, The Romeo Section, When Calls The Heart, and the lead in the feature She Has A Name. He's thrilled that the audio from this short film can be repurposed into a delightful audio drama to be shared with a wider audience.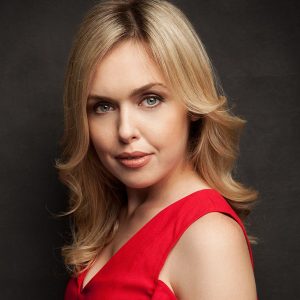 Holly Pillsbury – Actor playing Carrie
Holly is a stage and film actor based in Los Angeles, CA. Some stage work highlights include: Anne of Green Gables (Rosebud Theatre), The Curiosity Cabinet (Naked Thieves), The Great Divorce, Remnants: A Fable, Cultivation, A Good Mother and Pretty Things (Pacific Theatre), Fat Mama Network (VFF). Select on screen work includes: She Has A Name, The Red Herring, Chicken Squad Intelligence, Like It Is, My True Story, Welcome to Tulip, Life XP. Holly has worked behind the scenes in film production as a producer, director, writer, script supervisor. Her expertise in production management and her love for making stories come to life has led her to her current work in physical production. She is delighted that this marriage story is being shared once again to help us pause, listen and consider that life and love are not perfect, but always worth fighting for. Have Hope.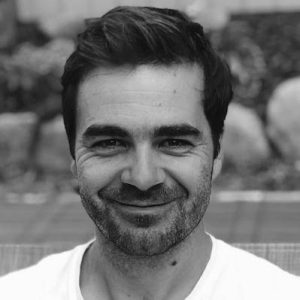 Aaron Krogman – Playwright & Director
Aaron Krogman is an Alberta-based actor, musician, writer and instructor. He's a graduate of Rosebud School of the Arts' Acting Mentorship, where he has served on the faculty since 2018. Fun fact: following in the footsteps of Burnt Thicket A.D. Stephen Waldschmidt, Aaron played Jesus in the Canadian Badlands Passion Play for 5 seasons. Like It Is was inspired by the idea that so often the difficult conversations we avoid, though painful and frighteningly vulnerable, are survivable and worth having. Wendell Berry's poem Marriage finishes with the lines "We hurt, and are hurt, / and have each other for healing. / It is healing. It is never whole." Continual works in progress, Aaron and Elly have been working toward wholeness as a team since 2013, daughters Alice and Molly joining the fun more recently. Here's to a final and everlasting wholeness!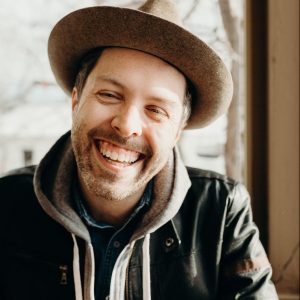 Paul Zacharias – Composer & Sound Designer
Paul Zacharias is an engineer/producer/songwriter/multi-instrumentalist. He produces albums for other artists, creates scores and sound design for Live Theatre as well as post production audio services for Short Film. He lives in High River, AB with his lovely wife Heather and their daughter Amelia. For more about Paul and his work visit: www.wheelhousesound.com
Are You Here? song written by Paul Zacharias, vocals by Kyla Ferrier and Aaron Krogman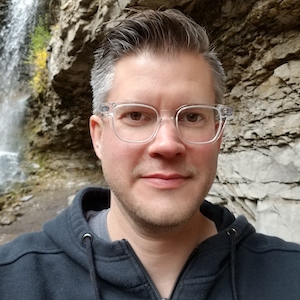 Barrett Hileman – Dramaturg
Barrett is a multidisciplinary theatre-maker with directing, creation, dramaturgy, and acting credits with Fire Exit Theatre, Hit & Myth, Badlands Passion Play, Rosebud Theatre/Rosebud School of the Arts, Corps Bara Dance Theatre, Kompany Family Theatre, Theatre of Consequence, Theatre BSMT, Smoke Signal Media, Alberta Playwright's Network, and Rocky Mountain College. Barrett was the Managing Artistic Director of Alberta's Spread the Word Theatre for seven years before obtaining his MFA in Directing from the New School University in New York City. In New York, Barrett worked with Red Bull Theater, Firebone Theatre, and the Public Theater's Emerging Writers Group. Barrett is currently an Associate Professor of Theatre at Ambrose University and the Chair of Ambrose Arts.
Additional Direction by Stephen Waldschmidt
Additional Sound Design & Editing by Tim Bratton
Additional Producing & Editing by Iwan Russell-Jones
Sound Recording by Ron Osiowy