Thanks to the support of SK Arts, Burnt Thicket Theatre is happy to announce the arrival of two new staff members to our team! Following a year of challenges and changes, these new staff will add significant skills and capacity to our growing Saskatoon-based company.
Joining us in the role of Producing Associate is Yulissa Campos, a local theatre producer, actor and playwright. Yulissa is the playwright of THE ONE THAT GOT AWAY, one of the audio plays in our recent TIED IN KNOTS fiction podcast. She is an Ecuadorian theatre artist and founding artistic director of Ay, Caramba! Theatre. She'll be appearing this summer in the Saskatoon Fringe Festival with her new show THE NEWCOMER.
Yulissa Campos pictured below: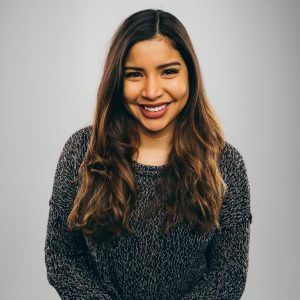 Yulissa holds a Bachelor of Fine Arts in Acting and a Bachelor of Arts in Psychology from the University of Saskatchewan. She celebrates her Latinx heritage in her plays and in her podcast on Spotify named "Latinas in Stoon". Yulissa recently debuted internationally with her play I, FRIDA at the M1 Singapore Festival in January 2021.
Joining us in the role of Marketing Associate is Brooklynn Bitner, a designer in multiple meanings of the word, skilled in communications and technology. Brooklyn originally set out to develop her knack for graphic design, which she continues to develop amongst her other pursuits. Near the end of her BA in Studio Art, she stumbled across the University of Saskatchewan Drama Design program, and instantly fell in love.
Brooklynn Bitner pictured below: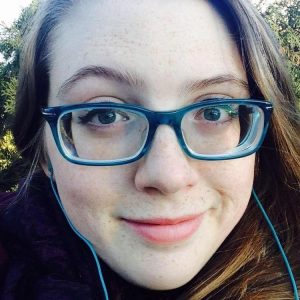 With a passion for bringing technology and spectacle to a live stage, Brooklyn wants to wow audiences with transformative, evolving, and dynamic designs that make the audience question their perception of reality. Design credits across multiple departments include MACHINAL (Greystone Theatre), SCAPIN and WILL ET ERNEST (La Troupe du Jour), PRAIRIE NURSE (Station Arts Centre), and INTO THE WOODS (Saskatoon Summer Players).
The hiring of these two new staff members was made possible through the support of SK Arts Professional Arts Organizations Program Lite funding, which will also increase the capacity of our company's existing staff. For more information on SK Arts current initiatives, visit https://sk-arts.ca.
We're also saying goodbye to our current Marketing Associate Kody Farrow, as he continues his education in Newfoundland in September 2021.
"We're delighted to welcome Brooklynn Bitner and Yulissa Campos to our staff, both are incredibly gifted and dynamic people. We're grateful to receive our first operating grant from SK Arts Board which has allowed us to double our staff capacity for the coming season. We also wish Kody Farrow all the best in his new endeavours, though his presence and good work will be sorely missed!"
-Stephen Waldschmidt, BTT Artistic Director