Burnt Thicket Theatre is an independent company producing live theatre that brings awareness to real issues in our community, planting seeds for positive social change.
Land Acknowledgement
Burnt Thicket Theatre acknowledges that we live and work on Treaty 6 Territory and the Homeland of the Métis. We pay our respect to the First Nations and Métis ancestors of this place and reaffirm our relationships with one another. We're grateful for the opportunity to create and perform here.
Vision (our desired future)
A world of hopeful people who know their value in the midst of brokenness and who work together towards a shared future marked by justice, equality and love.
Mission (why we do what we do)
To tell stories that change people's lives.
Values (how we do it)
Community – We extend hospitality, foster mutual relationships, embrace diversity, and mentor emerging artists.
Excellence – We intentionally pursue quality, innovation, and beauty.
Respect – Acknowledging the humanity of all with openness and humility, we work towards reconciliation and justice.
Integrity – We strive to be authentic and accountable, stewarding resources in sustainable ways.
Wholeness – Integrating spiritual and artistic practices, we encourage wholeness through hope, healing, and transformation.
Mandate (what our members have directed us to do)
To enliven [restore life to] audiences through meaningful performance; via a community of artists creating new and reimagined theatre works; leading artists and audiences to live more intentionally for the common good of all.
Why Theatre Matters
We believe the art of theatre makes its own unique contributions to the common good through the roles it plays in human action—as an artistic act of oblation, as an act of co-creation, as a laboratory of human action, as a potentially transforming encounter with presence, and as a public space for incarnating story. By "common good" we mean the conditions that promote the flourishing of persons and of the relationships between people, and between communities in our world. Live theatre offers something unique to humanity. 
We create theatre productions that offer audiences a work of art and a visceral immersion in another human being's lived experience. That "walking in someone else's shoes" is part of theatre's power. When rendered with artistic integrity, theatre connects people to one another at a heart or gut level transcending intellectual or aesthetic appreciation. All our works are inspired by actual events, and all invite audiences and artists to reflect on their own lives, longings and choices.
Our History
In 2007 Burnt Thicket Theatre was created in Calgary by founding artistic director James Popoff and current artistic director Stephen Waldschmidt. Our inaugural production HOCKEY DAD: A PLAY IN 3 PERIODS saw nearly fifty performances across western Canada, inviting audiences to family reconciliation. In producing the world premiere and cross-Canada tour of SHE HAS A NAME by Andrew Kooman, we moved people to join the work of abolishing modern-day slavery with performances in 13 cities from Halifax to Victoria. With our world premiere of WE ARE THE BODY by Andrew Kooman we called people to advocate for prisoners of conscience. EVERY BRILLIANT THING offered audiences a powerful comedy about depression, suicide and gratitude. With over 200 performances in 25 cities across Canada, including six world premiere productions, we're proud to call the vibrant arts centre of Saskatoon home. (Read more about the company's transition to Saskatoon in 2017.)
Our productions are usually the fruit of assisting playwrights in birthing new works. Since 2015, eight new scripts by playwrights from Saskatchewan and Alberta have received development support. Our script development can be likened to midwifery for new plays, and may include commissioning funds, assistance in refining the internal logic of a story, workshop readings with an audience, and advocacy for a playwright's new work. MY LITTLE PLASTIC JESUS by Tim Bratton is our most recent commissioned world premiere.
It's never been more urgent to work to restore life in our world – global events threaten human rights, Canada wrestles with how to follow the stirring call to reconciliation, and so many individuals in our communities are isolated, to name just a few realities. Our original performances can powerfully move people to better understand one another and "to live more intentionally for the common good." We believe this kind of theatre matters. And it only happens through the collaborative faith and effort of a host of artists, donors and supporters, far beyond the team listed below.
The Burnt Thicket Theatre Team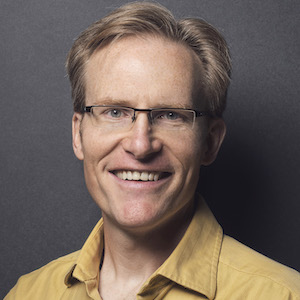 Stephen Waldschmidt
artistic director
Stephen grew up in Indonesia and Ohio, before moving to Canada to marry the woman of his dreams. Stephen works as a director, actor and designer based in Saskatoon. Directing credits with Burnt Thicket Theatre include the five audio plays in TIED IN KNOTS, EVERY BRILLIANT THING, MY LITTLE PLASTIC JESUS, WE ARE THE BODY, SHE HAS A NAME, and HOCKEY DAD: A PLAY IN 3 PERIODS (which he co-created with founding artistic director James Popoff). Acting credits include Persephone Theatre's THE RESISTABLE RISE OF ARTURO UI; Rosebud Theatre's QUEEN MILLI OF GALT, THE ROAD TO MECCA, TENT MEETING; Pacific Theatre's CHICKENS, THE CLEARING; and five summers playing the role of Jesus in THE CANADIAN BADLANDS PASSION PLAY. Scenic design credits include Rosebud Theatre's JAKE & THE KID, THE SECRET GARDEN; Pacific Theatre's GRACE, A BRIGHT PARTICULAR STAR; and Midnight Theatre Collective's THE QUARREL. Stephen holds an interdisciplinary masters degree in fine arts and theology from Regent College and a BFA in drama from University of Calgary. He's immensely grateful for Kirsten's support along with their three beloved children.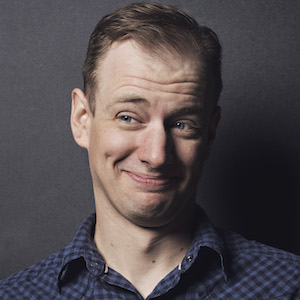 Tim Bratton
artistic associate
Tim is a Saskatoon-based actor, playwright, sound designer, and all-around theatre generalist. With a broad range of training and experience in both theatre and theology, Tim is committed to telling stories that help us make sense of life. Acting credits include the role of Guildenstern in ROSENCRANTZ & GUILDENSTERN ARE DEAD, Robert in BOEING BOEING and Yvan in 'ART'  (Persephone Theatre); THE FOURTH WISEMAN (Dancing Sky); Jesus in GODSPELL (Pacific Theatre); WE ARE THE BODY (Burnt Thicket), and a self-produced Fringe Festival tour of the solo performance piece TOP TEN THOUSAND OF ALL TIME. Tim received SATAward nominations for Outstanding Leading Performance for BOEING, BOEING (Persephone), Outstanding Original Script and Leading Performance for his solo show MY LITTLE PLASTIC JESUS (Burnt Thicket). Tim was the sound designer for Burnt Thicket Theatre's critically acclaimed production of EVERY BRILLIANT THING and all five audio plays in TIED IN KNOTS. Tim is a graduate of Red Deer College's Theatre Studies program and holds an interdisciplinary master's degree in fine arts and theology from Regent College. Tim lives with his lovely wife and fellow theologian, Amy, as together they do their best to care for two very active young boys.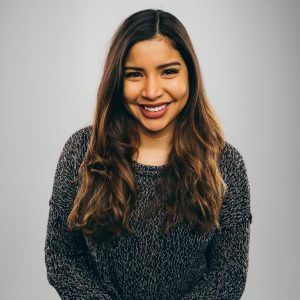 Yulissa Campos
producing associate
Yulissa holds a Bachelor of Fine Arts in Acting and a Bachelor of Arts in Psychology from the University of Saskatchewan. She celebrates her Latinx heritage in her plays and in her podcast on Spotify named "Latinas in Stoon". Campos recently debuted internationally with her play I, FRIDA at the M1 Singapore Festival in January 2021.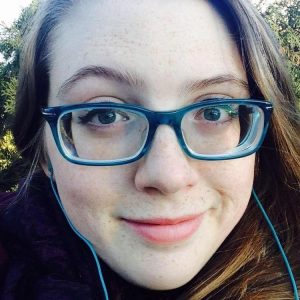 Brooklyn Bitner
marketing associate
With a passion for bringing technology and spectacle to a live stage, Bitner wants to wow audiences with transformative, evolving, and dynamic designs that make the audience question their perception of reality. Design credits across multiple departments include MACHINAL (Greystone Theatre), SCAPIN and WILL ET ERNEST (La Troupe du Jour), PRAIRIE NURSE (Station Arts Centre), and INTO THE WOODS (Saskatoon Summer Players).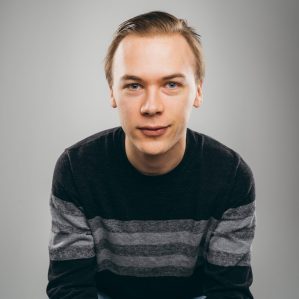 Kody Farrow
administrative marketing assistant
Kody is an actor and stage manager based out of Saskatoon. He is a recent graduate of the University of Saskatchewan's BFA Acting Program and is an emerging artist in the city. Whether standing on stage in front of an audience or watching a movie at home, Kody is always looking for stories that can bring people together.  Acting credits include THE BEAUX STRATAGEM, SPIRIT WRESTLER, ARCADIA, HENRY V, MACHINAL (Greystone Theatre), MACBETH, ROOFTOPS (DSA Productions), THE ROMEO PROJECT (Fringe Festival). Stage Management credits: THE CRIPPLE OF INISHMAAN (Greystone Theatre). When not in a theatre, you can find Kody trying to learn new things and looking for a snack.
Burnt Thicket Theatre Board of Directors
Carol Tebay, Adam Bourassa, Becky Thomas, Brendan Andrews and Jessica Isaak.