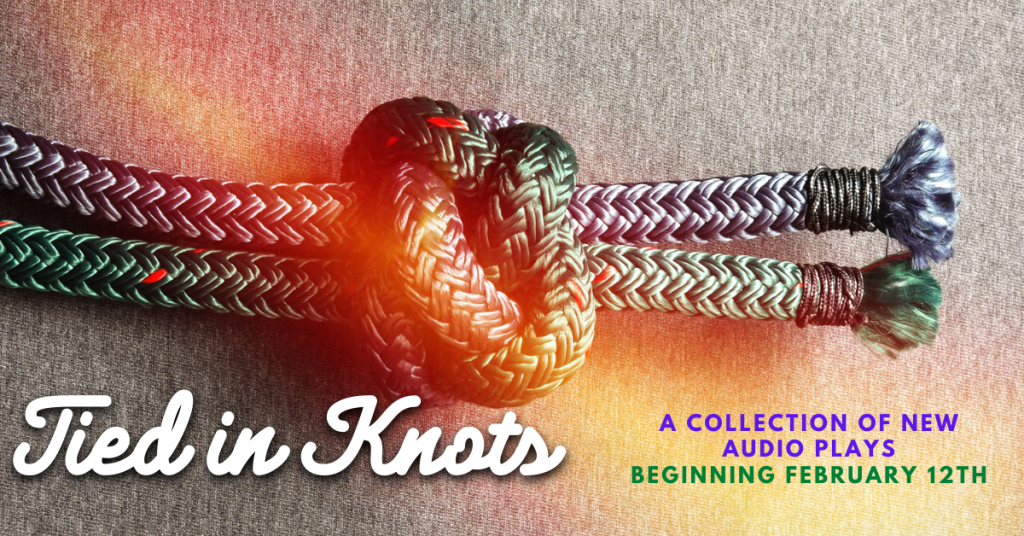 All of our TIED IN KNOTS audio dramas are now available to stream wherever you get your podcasts!
Following the premiere of MIDDLE GROUND on April 9th, Burnt Thicket Theatre has completed our five brand new audio play collection TIED IN KNOTS. You can hop over to our project page to find links to your favourite podcast apps, along with our amazing creative teams and bios! Plays in this binge-worthy fiction podcast range from 15-30 minutes long and feature local and Canadian playwrights and actors. 
Listen in as you're transported to a coffee shop for a set of marriage exercises in Jeany Van Meltebeke's THE KINDLING BOX or sent to a parallel universe for a science fiction caper in D.I.N.K.s by Curtis Peeteetuce. Aaron Krogman's LIKE IT IS sits audiences down at a young couple's kitchen table for a difficult conversation around a breach of trust, and Yulissa Campos' THE ONE THAT GOT AWAY takes them on a journey to Ecuador for conversations long left unsaid. The collection closes with MIDDLE GROUND by Krista Marushy, as prose and poetry combine to help a married couple rediscover their commitment to each other. 
These digital audio plays embrace the challenges of marriage, with original stories that are at turns funny, gritty and inspiring. You're encouraged to listen to each of these provocative plays with a loved one, allowing you to inspire good discussion about your own relationships. Follow Burnt Thicket Theatre's social media accounts (Facebook, Instagram, Twitter) for recommended date night activities while listening to the shows!
Audience Reviews:
"Just listened to The Kindling Box, and I was very impressed. The script, acting and sound quality were all first rate. Bravo!" –David E.
"Really enjoyed listening to the play last night – just terrific work!" –Kathy A.
"Thank you for a very enjoyable half hour! Reminded us so much of listening to radio plays when we were young!" –Carolyn S.
Check out TIED IN KNOTS in the news! (Find them all here)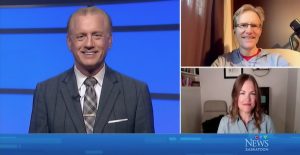 April 9 CTV News At Noon interview with Krista Marushy & Stephen Waldschmidt (interview starts at 8:01)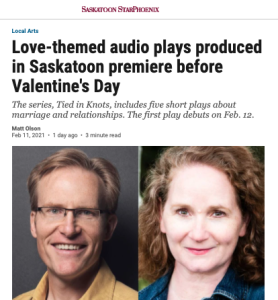 Saskatoon StarPhoenix interview with Jeany Van Meltebeke & Stephen Waldschmidt
Shaw Community Link interview with Lancelot Knight & Stephen Waldschmidt