Our new Tied in Knots audio drama podcast premieres Feb 12 with The Kindling Box, just in time for Valentine's Day!
These digital audio plays embrace the challenges of marriage, with original stories that are at turns funny, gritty and inspiring. Listen together with your beloved and make a date out of it! A suggested listening experience will accompany each audio drama in our new fiction podcast. From walking to your local coffee shop to watching the sunset, enhance your experience by listening simultaneously with a loved one.
Release Dates: Every other Friday beginning February 12th
How To Listen: stream for free here or wherever you get your podcasts
Free admission, with donations accepted here. Audience advisory: Content not suitable for children. Release dates subject to change.
The Kindling Box
a cafe romance by Jeany Van Meltebeke
On the advice of their therapist, a married couple sets out to rekindle the flames of their marriage. Honesty and humour collide at the local cafe as they make their way through exercises that neither is fully prepared for. 
Release date: February 12, 2021
Listen together: Walk to your favourite coffee shop with your special someone as you listen simultaneously.
Performed by Joshua Beaudry*, Angela Christie*, and Cheyanne Lemaigre
Directed by Stephen Waldschmidt
Dramaturgy by Barrett Hileman
Recording engineer, sound design & post production by Tim Bratton 
Meet The Creative Team: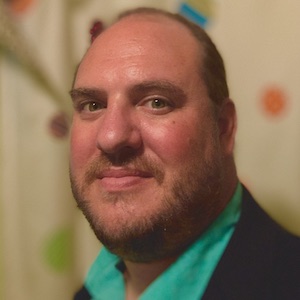 Joshua Beaudry* – Actor playing Sam
Joshua Beaudry is a Saskatchewan based actor, director and improvisor. With 20 years of experience in over 60 professional productions both as an actor and more recently as a director. Joshua is the recipient of several Saskatoon and area theatre awards for his acting and directing. He is a founding member of Live Five in Saskatoon. Joshua has also been a regular member of the Saskatoon soaps for the past 15 years. Passions include all things art related. Dislikes include writing about himself in the third person.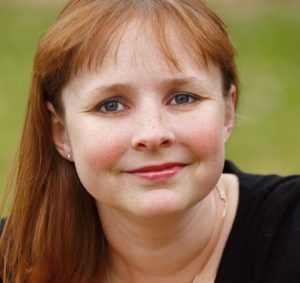 Angela Christie* – Actor playing Liz
For the last 20 years, Angela has been involved with theatre across Western Canada as an actor, stage manager, and producer.  As the co-founder of Theatre Ecstasis, Live Five, and Ferre Play Theatre, Angela has been a part of producing close to 30 productions. Angela has been a member of Canadian Actor's Equity Association since 2003 and holds a BFA degree in drama and a BEd from the U of S. She currently sits on the board of the Children's Festival of Saskatchewan and is the creator and coordinator for Shakespeare on the Saskatchewan's #shakespearesaskLive school program. This year, Angela is teaching Arts Education at Princess Alexandra Community School.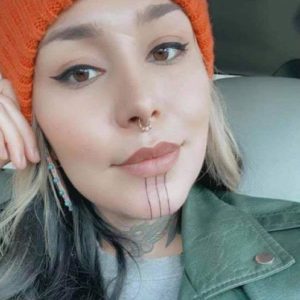 Cheyanne Lemaigre – Actor playing Gloria
Cheyanne is a Dene woman from the Clearwater River Dene Nation in Northern Saskatchewan. She is a mother, youth worker and artist.  Her education started at the University of Saskatchewan but after a brief position with FemNorthNet and Public Safety Canada, her passion for community development was ignited. She began working in program development and workshop facilitation in various communities in Alberta and Saskatchewan. She found her place at the Gordon Tootoosis Nikaniwin Theatre in Saskatoon and is currently the Circle of Voices Coordinator. She enjoys beading, writing, painting and spending time with her family and friends.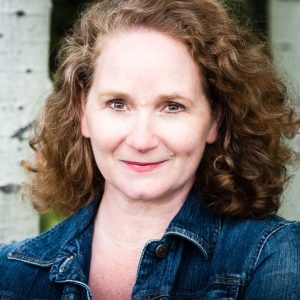 Jeany Van Meltebeke – Playwright
Jeany has written An 'L.M. Montgomery' Christmas with Jeremy Tow and David Snider, The Way of the Wolf, The Good Shepherd, A Lion Has Roared, and several one act scripture dramas. She is a lover of story who is ever creative. Many of her opportunities in theatre have been as an actor, director or designer.  She is an instructor and recruitment officer with Rosebud School of the Arts and a resident company member with Rosebud Theatre. She is also a voice over artist and producer and was the crowd director for The Badlands Passion Play. Jeany lives in Rosebud, AB.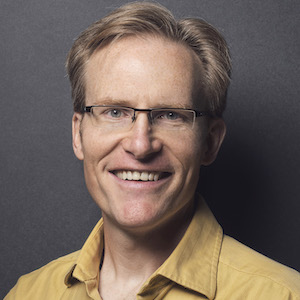 Stephen Waldschmidt – Director
Stephen works as a director, designer, and actor based in Saskatoon. Directing credits with Burnt Thicket Theatre include MY LITTLE PLASTIC JESUS, EVERY BRILLIANT THING, WE ARE THE BODY, SHE HAS A NAME, and HOCKEY DAD: A PLAY IN 3 PERIODS (which he co-wrote with James Popoff). Acting credits include Persephone Theatre's THE RESISTABLE RISE OF ARTURO UI; Rosebud Theatre's QUEEN MILLI OF GALT, THE ROAD TO MECCA, TENT MEETING; Pacific Theatre's CHICKENS, THE CLEARING; and five summers playing the role of Jesus in THE CANADIAN BADLANDS PASSION PLAY. Stephen holds an interdisciplinary masters degree in fine arts and theology from Regent College and a BFA in drama from University of Calgary. He's immensely grateful for Kirsten's support, his best friend and spouse for 24+ years.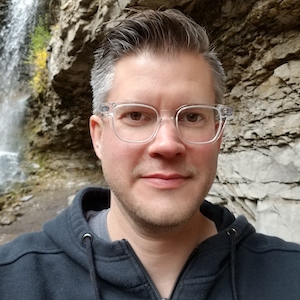 Barrett Hileman – Dramaturg
Barrett is a multidisciplinary theatre-maker with directing, creation, dramaturgy, and acting credits with Fire Exit Theatre, Hit & Myth, Badlands Passion Play, Rosebud Theatre/Rosebud School of the Arts, Corps Bara Dance Theatre, Kompany Family Theatre, Theatre of Consequence, Theatre BSMT, Smoke Signal Media, Alberta Playwright's Network, and Rocky Mountain College. Barrett was the Managing Artistic Director of Alberta's Spread the Word Theatre for seven years before obtaining his MFA in Directing from the New School University in New York City. In New York, Barrett worked with Red Bull Theater, Firebone Theatre, and the Public Theater's Emerging Writers Group. Barrett is currently an Associate Professor of Theatre at Ambrose University and the Chair of Ambrose Arts.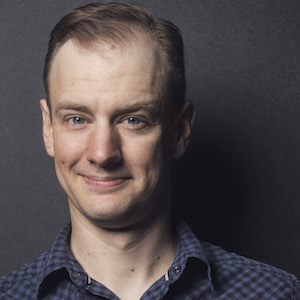 Tim Bratton – Recording Engineer, Sound Designer, Editor
Tim is an actor, playwright, sound designer, care-worker, musician, vinyl record collector and all around dilettante. With a broad range of training and experience in both theatre and theology, Tim is committed to helping people tell the stories that help us make sense of life. Acting credits include ROSENCRANTZ AND GUILDENSTERN ARE DEAD, BOEING, BOEING, PRIDE AND PREJUDICE and 'ART' (Persephone Theatre); GODSPELL (Pacific Theatre); WOLF AT THE DOOR (Otherwise Productions); WE ARE THE BODY (Burnt Thicket Theatre), and a self-produced Fringe Festival tour of the solo performance piece TOP TEN THOUSAND OF ALL TIME. Tim lives in Saskatoon with his lovely wife and fellow theologian, Amy, and their two very active sons.
*The participation of these Artists are arranged by permission of Canadian Actors' Equity Association under the provisions of the Dance Opera Theatre Policy (DOT).