With Christmas Presence available to watch until December 31st, we'd like to share the wonderful talent that will be performing at this one of a kind event!
Watch Christmas Presence from December 9th to December 31st on our YouTube Channel, and let us know if you're coming by checking out our Facebook Event.
Karla Adolphe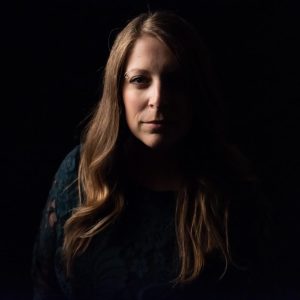 With a voice that leaves you breathless and songs that spark and ignite in your soul Karla Adolphe is a  deep thinking and tangibly emotive artist. She deftly combines her powerful voice, lyrical words, and  curated storytelling into a transcendent experience for her devoted audiences.  
Over the past 13 years, Karla Adolphe has created a diverse career for herself touring North America in  a 40ft RV performing as a solo artist, in the roots duo Jacob and Lily, and in the Colorado duo The  Emporiums and with Colorado gospel outfit Enter The Worship Circle. Karla's 2012 release  Honeycomb Tombs, is a stand-alone an album inspired by and devoted to the subject of grief. With  over 30,000 downloads this album has been a balm to listeners worldwide.  
In 2013, Karla and her family lost there home in the great Southern Alberta Floods, needless to say,  there have been many years of personal growth, healing and dormancy leading to 3 new songs being  released in 2020. The new work dives deep into topics of suffering, overcoming, and resilience as  Karla explores what it is to find one's true voice.  
Karla has always had a deep love for performing live some performance highlights include: The  Winnipeg Folk Festival, Home County Folk Festival, Blue Skies Festival, Trout Forest Music Festival,  BarrieFolk, Tongue on the Post Festival. Karla has also performed at many showcase events including  the 2017 GMA Awards Showcase, AB Touring Arts Alliance Showcase, FMO, NXNE, Folk Alliance, and  OCFF. She has also been a featured artist at Ken Whiteley's Gospel Hour, The Orillia Folk Society,  Winnipeg Folk Festival Concert Series, Calgary Folk Festival Songwriting Competition, and was the  winner of the 2008 Mountain Stage NewSong Contest.  
Karla has also enjoyed sharing the stage with: Patty Loveless, Katie Herzig, The Dan Tyminski Band,  Chris Knight, Solas, Half Moon Run, Rose Cousins, The Fugitives, C.R. Avery, Ray Bonneville, The Good  Lovelies, Little Miss Higgins, Chic Gamine, Rose Cousins, Elliot Brood, Alana Levendoski, The Arrogant  Worms, Craig Cardiff, Twilight Hotel, The Small Glories, and Cara Luft. 
You can find Karla's work at https://www.karlaadolphe.ca/
Dave Von Bieker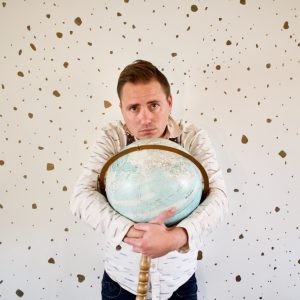 Von Bieker plays bow tie rock to haunt your heart. Retro guitar twang sets a reverb- soaked soundstage for Von Bieker's resonant writing; his voice pushed until it cracks into free-fall falsetto. Von Bieker performs both solo, and with his three-piece band as Von Bieker and his Small-Tones. vonbieker.com
Wyndham Thiessen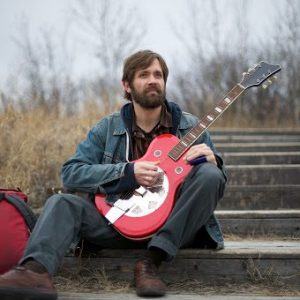 Wyndham Thiessen's wry wit and considerable abilities as a multi-instrumentalist have been drawing fans to his music for twenty-seven years and three months.  Thiessen began performing across Canada in the early nineties as "Bone Man Slim."  He eventually tired of the "Bone Man Slim" moniker and dropped it, but he hasn't yet tired of singing his darkly humorous songs, accompanying himself on guitar, banjo, harmonica, and lap steel.  And cello.  These days, he can often be found playing cello or dobro at bluegrass jams, or with his newly-formed fiddle duo, While Rome Burns (with Paul Gitlitz). wyndhamthiessen.ca
Darryl Dozlaw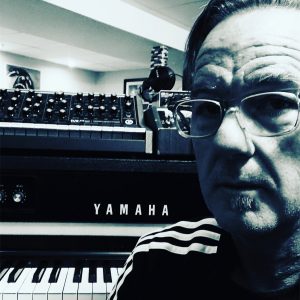 Darryl Dozlaw is a Saskatoon singer-songwriter/ multi-instrumentalist who seeks to be a meaningful part of as many good stories as he can. Doing music regularly as a member of a Saskatoon band called Oscar's Hollow, he also records either under his own name or as Bewildernest. He teaches school and is also an ordained Free Methodist minister, pastoring the Riversdale Neighbours church, so you can call him Reverend if you like. Find Darryl on Bandcamp here.
Lance Odegard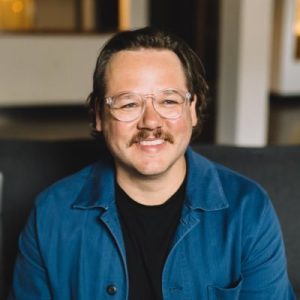 You can find Lance's music at lanceodegard.bandcamp.com and lanceodegard.com
Becky Thomas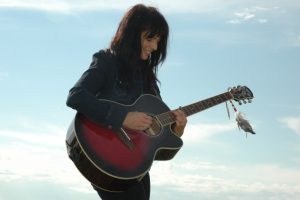 Becky Thomas is a storyteller, recording artist, teacher and pastor in Saskatoon. As the founder of Story Song Productions, Becky is actively involved in training and providing opportunities for other artists to nurture their gifts. With her Cherokee heritage, she uses contemporary and First Nations expressions to create space where people of all ages can tackle the tough issues in life through laughter, story and song. Becky has contributed to Christmas Presence performances since 2018.
Mara Teare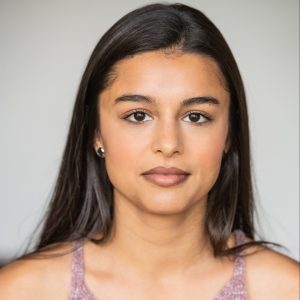 Mara Teare is a Sri Lankan-Canadian emerging actor and performer  currently studying acting at the National Theatre School of Canada.  Mara's selected stage credits include Indecent (dir. Mike Payette), Plays  Over Days: Selections from 365 Days/365 Plays (dir. Alisa Palmer)  National Theatre School; An Online Reading of The Tempest (dir. Yvette  Nolan) Shakespeare on the Saskatchewan; Young Ones (dir. Joel  Bernbaum) Sum Theatre. Her film credits include Royal Bull Film's  feature The Tipping Point (Jessica), and Floor Thirteen Films' web series  Pieces: Camp (Sam). Mara is so excited to be participating in this years  Christmas Presence. Christmas season is her favourite time of year and  she hopes you find warmth and joy this holiday season! 
Tim Bratton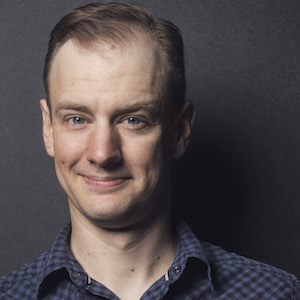 Tim is an actor, playwright, sound designer, care-worker, musician, vinyl record collector and all around dilettante. With a broad range of training and experience in both theatre and theology, Tim is committed to helping people tell the stories that help us make sense of life. Acting credits include ROSENCRANTZ AND GUILDENSTERN ARE DEAD, BOEING, BOEING, PRIDE AND PREJUDICE and 'ART' (Persephone Theatre); GODSPELL (Pacific Theatre); WOLF AT THE DOOR (Otherwise Productions); WE ARE THE BODY (Burnt Thicket Theatre), and a self-produced Fringe Festival tour of the solo performance piece TOP TEN THOUSAND OF ALL TIME. Tim lives in Saskatoon with his lovely wife and fellow theologian, Amy, and their two very active sons.
Sienna Holden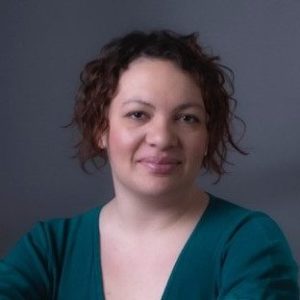 Throughout her career, Sienna has had the privilege of inhabiting many different people, who have lived a range of experiences. Sienna completed her education at Rosebud School of the Arts, plus with a yearlong Meisner technique intensive. Some theatre highlights for her include: The Secret Garden (Rosebud Theatre), Brilliant Traces (Theatre of Consequence), and Bright Lights (Theatre Basement). Working on her own musical Breathe has been Sienna's greatest creative challenge to date and she looks forward to continuing that work with Burnt Thicket Theatre.
Kaitlynn Kern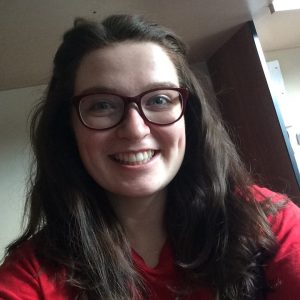 Kaitlynn grew up near Swift Current, SK and was involved with music and theatre before she could remember. Being involved in classical, theatrical, and vocal endeavours is life-giving for her as she builds relationships, brings joy to others, and releases creativity along the way. Recently relocated to Saskatoon from Three Hills, AB (for college), Kaitlynn plays flute and saxophone and her previous acting credits include: MARY POPPINS, THE ODD COUPLE, and THE LITTLE MERMAID. She's excited to contribute a small piece to this year's "Christmas Presence."
Nathan Pederson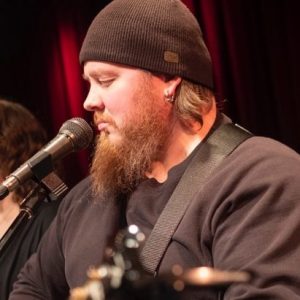 Colin Heskin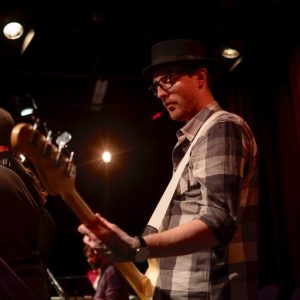 Kirsten Waldschmidt